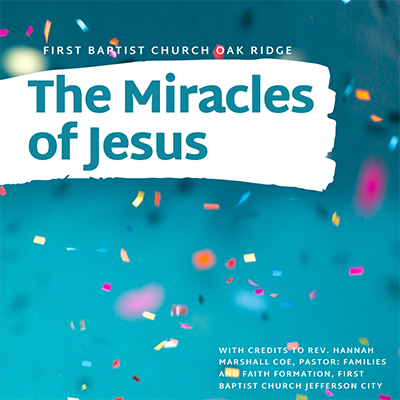 This summer, you can bring Vacation Bible School home! On Sunday, July 12th, between 2:00 and 4:00 p.m., your family can drive through the FBC parking lot to receive your at-home VBS kit, The Miracles of Jesus.
Everything is included, from simple easy-to-teach lesson plans to craft supplies. You will also have access to videos throughout the week with fun songs and dances as well as Bible stories. We will even have a special video devotional each day for adults who are leading children through the activities. The Miracles of Jesus VBS is intended for children grades K-5, and includes 5 days of fun Bible lessons, activities, crafts, and science experiments.
There is no cost. We ask that you please pre-register so that we can have a kit ready for your family. Even though we cannot enjoy vacation Bible school in person, we are excited to be able to share in this experience with you and your family!
If you have questions, please give us a call at 865-483-4615.
Don't forget to come by the church parking lot on Sunday, July 12 between 2:00 and 4:00 p.m. where you will pick up your bag of VBS materials. See you there!