COVID Protocol
Now that children aged 5 years and up can be vaccinated, the Church Council has resolved that we can safely begin to ease our protocols after the children can be fully vaccinated. Beginning Jan. 2, 2022, we will no longer require masks in the building. Of course, if you feel more comfortable wearing a mask in public, you certainly can, but they will no longer be required beginning in January.
November Fellowship Table
The next Fellowship Table is scheduled for Friday, Nov. 12 (12:00 noon – 1:00 p.m.) in the Fellowship Hall. Anyone in our community is invited, but tickets ($5.00 each) should be purchased in advance. They will be sold immediately before and after Sunday Worship Service on Nov. 7. The main entrée will be ham. Come as early as 11:30 a.m. on Nov. 12 and enjoy fellowship around hors d'oeuvres. Serving of the meal will begin at 12:00 noon. If you have any questions, please contact Jan Stoutland at (812) 774-5151 (text allowed).
Pumpkin Patch
Get your pumpkins, gourds, fall decorations, and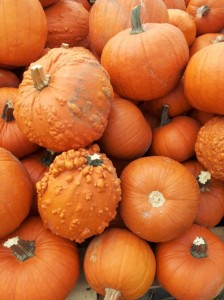 more from the FBC Pumpkin Patch!
The Patch is open from now to October 31, or until we run out of pumpkins! Our pumpkins come from the Navajo Indian Reservation in Farmington, NM. We share sales with our Native American partners, and our portion of the proceeds goes to important outreach missions that provide help to those in need.
Pumpkin patch hours are Monday–Friday, 11:00 a.m.–7:00 p.m., Saturday 10:00 a.m.–7:00 p.m., Sunday 1:00 p.m.–5:00 p.m.
Pumpkins Arrive October 9!
There has been a time change! Pumpkins arrive Saturday, October 9, at noon, rather than 11:00 a.m. We need lots of volunteers to help unload the truck, wheelbarrows to haul the pumpkins, and volunteers to work in the patch.
In-person Worship Resumes
In-person Worship resumes Sunday, March 14, at 11:00 a.m. Pews will be marked to maintain distance and masks are required at all times in the building. Worship will still be broadcast virtually on the usual platforms for those who are not yet comfortable returning to in-person worship.

Stay tuned to this News page for updates. View past blog posts.