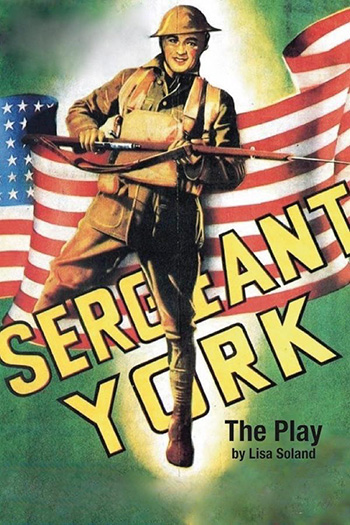 On this coming Veterans Day, November 11, 2018 (the 100th anniversary of the end of WWI), the First Baptist Church of Oak Ridge is hosting a free community-wide tribute to our veterans. The featured event will be a presentation of Sergeant York: The Play by Maryville College professor and playwright Lisa Soland.
This one-actor play features Morristown native Greg Helton as Alvin York. The play is set on the front porch of the York house in Pall Mall, Tennessee. The date is December 8, 1941 – the day after the Japanese attack at Pearl Harbor. Helton, as Alvin York, recounts: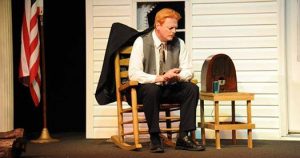 his experiences as a young man
his induction into the Army as a conscientious objector
his accomplishments on the battlefield
his devotion to his beloved Gracie
his faith in God
his efforts to improve educational opportunities in his native Fentress County after his return from the Great War.
He also shares his visions about what lies ahead for America for the impending World War II. The play is very inspirational and provides insight into an outstanding East Tennessee veteran. The event, including the play is free.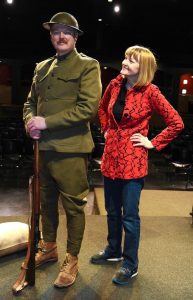 Please join us in honoring our veterans and spread the word to your neighbors and friends, especially veterans.
From Gary Giles: "I was taking flying lessons from Guy Jones who wrote a book entitled "The Last Barnstromer". In the 1920s Tennessee issued a pilots license for barnstormers who were the only ones approved to land in fields and give flights. Guy was the last person to hold this license. In the book he relates flying up to Jamestown and visiting with Alvin York many times. Both York and Jones are part of our Tennessee history and are real characters."