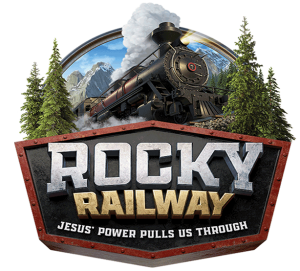 Vacation Bible School 2021 is freely available for students ages four through those who have completed 5th grade.
Kids will learn to trust in Jesus at our Rocky Railway VBS! We will explore the book of Acts through Bible study, crafts, outdoor games, and science activities. VBS begins with dinner served from 6:00-6:30 p.m.
On July 15th, there will be a family day carnival for everyone to enjoy! Registration is free. Please sign up to enjoy this event!